Heating System Replacement, Heating Installation & Furnace Replacement

Boca Raton, FL, Delray Beach, FL & Deerfield Beach, FL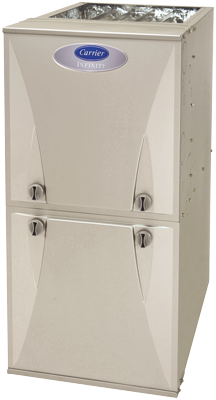 Let South Florida Air Conditioning, Inc. improve your comfort while trimming monthly heating costs. Replacing outdated heating equipment optimizes control over your indoor environment. You take advantage of modern innovations, such as adaptable speed technology, which maintain more even temperature, minimize sound levels, and achieve unmatched energy efficiency. Plus with advanced filtration and safety features, you enjoy complete peace of mind. Drawing from 49 years of experience, South Florida Air Conditioning, Inc. offers 100% financing and accepts all major credit cards.
Dependable Heating System Replacements & Installations
As a Carrier Factory Authorized Dealer in South Florida, South Florida Air Conditioning, Inc. delivers top-of-the-line heating at affordable prices. There's simply no size or style of home we can't handle to your satisfaction. By tailoring design to your specifications we ensure the ideal solution.
For heating installations from an expert team, call on South Florida Air Conditioning, Inc. today!
Our fully licensed, trained, screened, and drug tested technicians complete all jobs quickly, smoothly, and exceed expectations at every level. We challenge ourselves on a daily basis to be the BEST in our business. Give us a call at (561) 331-5271 for heating installation and equipment upgrades throughout Boca Raton, Deerfield Beach, and Delray Beach, FL.
Heating System Replacement

∴

Furnace Installation

∴

Furnace Replacement

∴

Heating Installation ∴ Delray Beach, FL ∴ Deerfield Beach, FL ∴ Boca Raton, FL

South Florida Air Conditioning, Inc.

January 31, 2019

2021/03/03